Living From The Heart of Your Power
We all have natural wisdom within us to guide us in the right direction, but how often do we connect with that wise part of us? What it had the capacity to make your life easier; would you want to connect with that wise part?
Do you still believe you have to be someone else in order to be powerful … more powerful than you are right now? These are ancient urban myths …that you aren't good enough, smart enough the way you are. You don't have to be like somebody else in order to be your best self! The key word is to by your best self.
Nichole Carrington, Ph.D. is an intuitive coach and consultant who practically inspires leaders, teams, individuals and groups to connect with the power of their work, their core values and their company values.
Nichole calls on traditional, spiritual, strategic and artistic techniques developed over 29 years as a professional coach, teacher, intuitive and healer.
About L. Nichole Carrington
Since her original training in professional Graphoanalysis, Nichole has trained as a Clinical Hypnotherapist, has a degree in Organizational Behavior from USF California, is a Certificated Master Practitioner and Trainer from the NLP Institute of California, and is certified in Spiritual Psychology. She has been a Keynote speaker and workshop presenter on various topics of active empowerment.
"I'm passionate about helping people become conscious creators of their lives, to open their hearts to the wisdom that resides within, and to fall in love with their own lives.

I have a knack for interpreting life's little signs, telling it like it is while injecting humor when the moment calls. Natural intuition is a gift I bring to every session.

I am passionate about everyone living in his or her peaceful power by closing the door on fear of the unknown. Respecting ourselves is the doorway to personal power."

– Dr. L. Nichole Carrington
Nichole has worked with a wide variety of individuals and organizations: Physicians, lawyers, real estate and financial professionals, salespeople, Fortune 500 companies, entrepreneurs, corporate teams, consultants, non-profit organizations, and partnerships. She has taught numerous workshops and classes based on self-empowerment.
Nichole views life as the ultimate adventure ride. She enjoys reading, hiking, and exploring new places. She is a photographer, writer, artist and a voracious learner.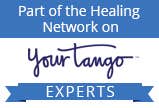 ---
Credentials
American Institute of Hypnotherapy – PhD, Clinical Hypnotherapy
University of San Francisco – Bachelor of Science, Organizational Behavior
Coach U – Professionally trained and certified coach
Coaches Training Institute – Professionally trained and certified coach
NLP Institute of California (Neuro-Linguistic Programming) – Master Practitioner and Trainer
Professional Mediator – The Sacramento Mediation Center
Regular teacher at The Learning Exchange in Sacramento
Trained in several methods of energy healing and balancing, shamanism and intuitive readings
Keynote speaker on topics of empowerment